Kokurajo Castle / The Short Summary Of Kokura-jo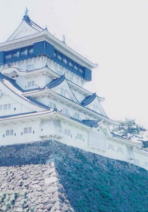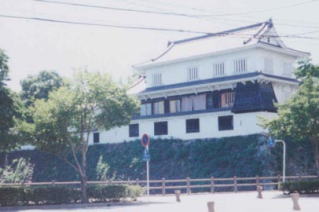 ---
Facing to Kanmon Strait, Kokurajo Castle stands on the strategically important point of marine and land transportation, then the forts and castles had built several times. Of course, there were many records of battles between many clans had happened to gain the land of Kokura.
It was said that the fort or castle on the hill along the west bank of Murasakigawa river was built around 13th century. But the history of Kokura Castle started when Motonari Mouri who was one of the greatest leading Bushoes and had conquered the most part of Chugoku region and northern Kyushu region had constructed it in late Sengoku Period (the Warring States Period)in 1569. Then Katsunobu Mouri planned the site. After that , the owners of the Castle had changed, Tadaoki Hosokawa moved to as the rewards of his outstanding contributions to get the victory at the Battle of Sakigahara in 1600. In 1602, he stared the construction and completed it for 7 years. The most buildings now in the site were designed by his ages. Tadaoki also collected merchants and craftsmen and supported industry to develop the international trading. He also planned to hold the Gion Festival to pacify people being tired from the wars to control his territory peacefully. In 1632, the 3rd Shogun of Edo Shogunate, Iemitsu Tokugawa commanded to Tadazane Ogasawara, the hereditary vassal of Tokugawa Clan to move to Kokura to observe the Daimyoes (military governors) in Kyushu region, since Kokura was the starting point of all highways passing through Kyushu region at that time , so the castle town of Kokura Castle was flourished. Tadamitu Ogasawara built the circuit style garden with spring. However, the castle got burn in 1837, the garden was rebuilt in 1837, but the donjon was not, a small building called Osankai (three-story mansion) was built on instead of the donjon. During the Meiji Restoration, Kokura Castle got burn again. The donjon of Kokurajo Castle was rebuilt with concrete in 1955.
The architectural style of the donjon of Kokurajo Castle is called Karazukuri Tenshu (donjon with Chinese Style), its unique feature is that there is no eaves between the 4th and 5th floor and the the size of the 5th floor is larger than the 4th. The stone wall was built by Nozurazumi Style which only uses natural stone without carving. Around the donjon, there were over a hundred of castle turret and 12 gates in the castle, now the donjon, the garden and the daimyo's mansion were rebuilt. The overview of the castle is exhibited in Kitakyushu Museum of Natural History & Human History. Moreover, Matsumoto Seicho Memorial Museum is near the castle.
Kokurajo Cstle has been standing on the gateway of Kyushu, therefore the castle town of it has been flourished politically, culturally and economically, so there are many historical remains could found on the streets.
Why don't you visit Kitakyushu City?
参考
小倉城ホームページ
北九州市ホームページ
北九州市市観光協会ホームページ
福岡県ホームページ
デジタル大辞林
ブリタニカ国際大百科事典
ウィッキペディア
Visit A Dental Office Near Kokurajo Castle
---
Visit Events And Landmarks Near Kokurajo Castle
Landmarks
---