Kitakyushu City / The Short Summary Of Kitakyushu-shi
Kitakyushu City is the northernmost city in Kyushu. Kitakyushu city faces to Japan Sea and the Inland Sea Of Japan (Seto Inland Sea), so it has been an important transportation points since ancient ages. There is Shimonoseki City across the Kanmon Straits between Japan Sea and Inland Sea Of Japan, thus Kitakyushu City said to be the gate city of Kyushu. And also Kitakyushu City is very closed to the Asian countries, then it has been an international gateway to Asia and an international industrial base in Japan. The East Asian Pan-Yellow Sea City Conference was held by six major cities in Japan, China and Korea facing to the Yellow Sea in 1991 (Kitakyushu, Shimonoseki City and Fukuoka City in Japan, Tianjin City, Dalian City, Qingdao City and Yantai City in China, and Incheon Metropolitan City, Pusan Metropolitan City and Ulsan Metropolitan City in Korea), this new organization aims to extend business opportunities and activate exchange among Yellow-Sea rim cities. This is an explanation of the international activity of this city. Now Kitakyushu City is continuously glowing in the international exchanges.
Kitakyushu was established in February 1963
.
In around 1600, the Kitakyushu Area was spotlighted for the first time in history, Kokura Castle was constructed by Tadaoki Hosokawa in 1602 after the Battle of Sekigahara. And the Duel at the Ganryujima Island between Musashi Miyamoto and Kojiro Sasaki was happened at the Ganryujima Island in the Kanmon Strait in 1612, so Tadaoki allowed them to have the duel.
In Meiji Era, the government planned to build a center of industry and transportation in this area because of the geographic advantages that has been a key junction of marine and land traffic. Therefore railroad lines and port facilities were rapidly constructed. Kanmon Strait and Mojiko Retro District and Government-managed Yahata Steelworks (the World Heritage) were built in those ages.
There are many landmarks in Kityakyushu City, Government-managed Yahata Steelworks, Kanmon Strait and Mojiko Retro District, Castle town Kokura, Kokura Castle, Wakamatsu Area, Old building of Furukawa Mining Co., Ltd, Waita Beach, Wakato Passenger Ferry, the amusement park Space World and so on give you much fantastically nostalgic impression, so you could slip into those ages dreamingly.
Why don't you visit Kitakyushu City?
参考
北九州市ホームページ
北九州市市観光協会ホームページ
福岡県ホームページ
デジタル大辞林
ブリタニカ国際大百科事典
ウィッキペディア
Visit A Dental Office Kitakyushu City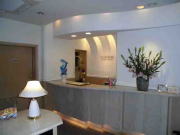 ---
Visit Events And Landmarks IN Kitakyushu City
Landmarks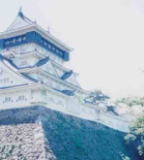 Kokurajo Castlle, the garden and Matsumoto Seicho Memorial Museum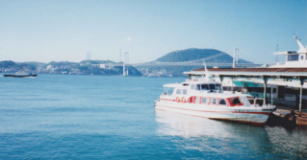 Around Kanmon Strait and Mojiko Retro District, Kanmon Bridge, Kanmon Tunnel, Ganryujima Island, Karato Ditrict in Shimonoseki City
---
---