Dr. Super Enamelists at Shimane Japan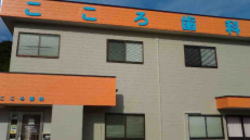 Information: Kokoro Dental Clinic
Service
General Dentistry
Preventive Dentistry, Periodontal disease treatment, Oral Hygene
Cosmetic Dentistry
Esthetic Dentistry
Super Enamel (Non-prep Venner)
Teeth Whitening
Office Hour
Mon - Sat

Morning   9:00~12:00
Afternoon 14:00~18:00

The office closing day

Wednesday, Sunday, National Holidays and the year-end and New Year holidays
Address : 326-2 Todacho, Masuda-shi, Shimane Prefecture Japan
zip cord : 163-0000
e-mail: cocoro_dc@yahoo.co.jp
* Don't call at your first time because not all staffs could listen English well. Please send e-mail.
Accessibility To Kokor Dental Clinic
Kokor Dental Clinic is at Masuda City in Shimane Prefecture, the city has the Hagi Iwami Airport, of course it has the train station so you can easily visit Kokoro Dental Clinic from Tokyo, Kyoto and Osaka, of course from Fukuoka Airport.
From Narita International Airport, take Keisei-line and get off Nippori Sta, transfer the line to JR Yamanote line, get off Tokyo Sta and transfer the line to Tokaido Shinkansen bound to Hakata, get off Shinyamaguchi Sta and transfer Yamaguchi Line bound to Masuda, get off Masuda Sta.
From Haneda International Airport, transfer the airline bound to the Hagi Iwami Airport. From the Hagi Iwami Airport, take bus to Masuda Sta.
From Masuda Sta, take Sanin Honsen line bound to Hamada, get off Iwami Tsuda Sta.
Take 5 minutes walk from Iwami TsudaSta.
The Landmarks Near Kokoro Dental Office
Masuda City is located on the western end of Shimane prefecture, thus Yamaguchi prefecture is next to Masuda city. Moreover, it has an airport called Iwami Hagi Airport, so it could be a base to trip around Sanin region. You could easy to go to Izumo, the great shrine of the god of marriage, go to Tuwano, the beautiful castle town of Sanin, go to Matue and the Lake Shinjiko and go to Hagi, another castle town remaining a lot of historical assets.
In addition, Masuda city is also famous for Sesshu, the great painter and garden designer in Middle Ages in Japan. Sesshu finally lived in Masuda, there are three temples' gardens he designed remain in the city. You could study a lot at 'Sesshu no sato Memorial Hall', the hall of course exhibits his paintings.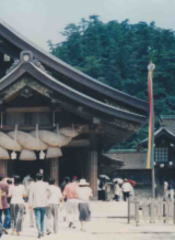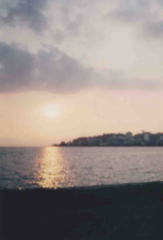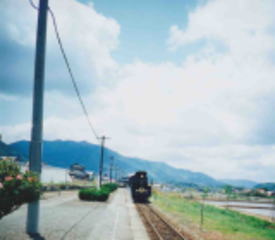 ---
Areas
Landmarks and Events
---