Lake Shinjiko : The Beautiful Sunset On Lake Shinjiko
Lake Shinjiko is located on the northeastern part of Shimane Prefecture, and it is the symbol of people living in Shimane prefecture. Lake Shinjiko is the seventh largest lake in Japan, the length of the perimeter of Lake Shinjiko is about 45 km (28 miles), and it measures 16 km from east to west and 8.5 km from north to south. The dramatic scenery of sunset in Lake Shinjiko is known throughout Japan and the Shijimi Clams in the lake is also famous among Japan. Visitors could enjoy delicious dishes of Shijimi Clams and watching the beautiful sunset in their amazing trips in Shimane prefecture.
Lake Shinjiko is a brackish lake containing both salt and fresh water, as the lake connecting to the sea through Lake Nakaumi, the fifth largest lake in Japan, on the west side of the lake then sea water comes into. Therefore the water in the lake has much nutrients, it glows many kinds of fish and clam species then many birds come, so Lake Shinjiko and Nakaumi district is one of the largest wintering places for waterfowls in Japan, then both Lake Shinji and Nakaumi were registered as a wetland of International Importance under the Ramsar Convention in 2006.
On the north shore of Lake Shinjiko,or around Kitayama Mountains as the backbone of Shimane Peninsula, Shinjiko Kitayama Prefectural Natural Park is designated, and it is very popular natural park to hike. Visitors enjoy seeing the fantastic views over Lake Shinjiko and Nakaumi and walking through the park including visiting Ichihata Yakushi Temple and Gakuenji Temple.
From the shore at Matsue and from the top of Matsuejo Castle are great viewing places to watch the magnificent sunset on Lake Shinjiko. And taking on the trains of Ichibata Electric Railway are useful and reasonable to finding good places to watch the colorfully changing seasonal scenes of Lake Shinjiko. The sunset on the lake is counted as one of hundred best sunsets in Japan.
Why don't you visit and see the sunset on Lake Shinjiko?
参考
松江市ホームページ
松江市観光協会ホームページ
島根県ホームページ
島根県観光連盟ホームページ
中海・宍道湖・大山圏域観光連携事業推進協議ホームページ
デジタル大辞林
ブリタニカ国際大百科
ウィッキペディア
---
Visit A Dental Office Near Lake Shijiko
---
Visit Events, Landmarks and Areas Near Lake Shinjiko
Around Lake Shinjiko, there are of course many landmarks to visit, and also Shimane Prefecture has also many other wondergul landmarks to visit, Izumo Taisha Grand Shrine in Izumo City, Sesshu Gardens in Masuda City, Iwami Ginzan Silver Mining in Ota City and so on. Why don't you visit Shimane?
---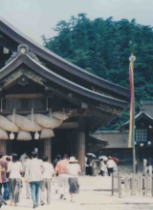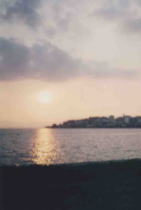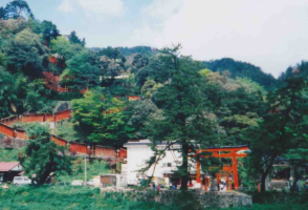 ---
Areas
Landmarks and Events
---