Ohda City : The Short Summary Of Ohda-shi
Ohda City is now very famous because of
Iwami Ginzan Silver Mine
registered as the World Heritage by UNESCO in 2007. And there are other many landmarks, Yunotsu Hot Springs, Mt.Sanbe National Park, etc., in Oda City.
Ohda city is in almost central part of Shimane Prefecture facing to the Sea of Japan. The north is actually facing to the Sea of Japan but there are very few plains the steep mountain range comes very close to the sea, so the scenery at Ohda City is very beautiful..
The originally Ohda was a post town on the Sanindo Highway, and the markets sold horses and bulls developed. The city was also listed as one of San-da town(Ohda, Hamada, Masuda) in Iwami province, so it was developed as a industrial center and an important transportation point of the province in the Middle Ages. After Iwami Ginzan Silver Mine was discovered in 1526, environment surrounded Ohda areas had changed, several thousands of silver--miners settled, and several times as many people as the miners moved to start their business. In Edoperido, Ohda had been in unprecedented prosperity under Tokugawa Shogunate. Now there are many ruins of the silver mine in Ohda City, especially in Omori district, the landscapes of the town remains the views look like them in Edo period. In 1920, the mine was completely closed. Now tourism and dairy farming are the city's main industry. Not only The World Heritage Iwami Ginzan and its Cultural Landscape, but also Mt.Sanbe National Park, Yunotsu Hot Springs, kotogahama Beach with singing sand, Omori District, etc., give amazing experiences to visitors.
Why don't you visit Ohda City?
Landmarks In Ohda City
Omori District and Kumagai Residence (the national important cultural property)
Yunotsu Hot Spring
Yamabukijo Castle (the national historic site)
Kotogahama Beach with singing sand
Mt.Sanbe National Park
参考
大田市ホームページ
大田市観光協会ホームページ
島根県ホームページ
島根県観光連盟ホームページ
中海・宍道湖・大山圏域観光連携事業推進協議ホームページ
デジタル大辞林
ブリタニカ国際大百科
ウィッキペディア
---
Visit A Dental Office Near Ohda City
---
Visit Events, Landmarks and Areas Near Ohda City
Near Ohda City, there are of course many landmarks to visit, and also Shimane Prefecture has also many other wondergul landmarks to visit, Izumo Taisha Grand Shrine in Izumo City, Sesshu Gardens in Masuda City, Iwami Ginzan Silver Mining in Ota City and so on. Why don't you visit Shimane?
---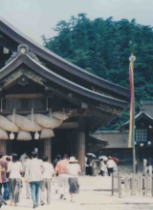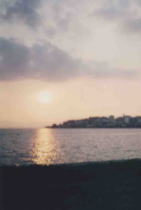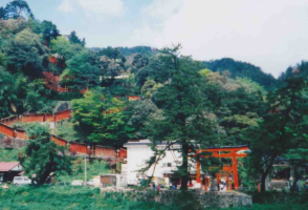 ---
Areas
Landmarks and Events
---