Kibitsujinja Shrine / The Short Summary Of Kibitsujinja
Kibitsujinja Shrine is the great shrine that enshrines Ookibitsuhiko the Great, so it is the one of the oldest and the most popular shrine in Sanyo-do Highway. The enshrined god, Ookibitsuhiko the Great was a son of the Emperor Korei and one of the four general under the Emperor Sujin, so he defeated rebels and controlled peacefully in Kibi region, and cultivated the land and built basic culture of Kibi Kingdom. So Kibi Shrine was the symbol to protect the entire Kibi Kingdom and it has been. Now Kibitsujinja Shrine is the oldest and the most valuable in Okayama prefecture and it was venerated faithfully many people throughout Japan.
According to the Kibitsujinja Shrine records, the Emperor Nintoku had visited, so it was constructed before his era. The main hall was built by Yoshimitsu Ashikaga, the third Shogun of the Muromachi Shogunate. The main hall that is designated as the National Treasure was designed in the very unique architectural style called Hiyoku-Irimoya-Tukuri (twin hip-and-gable roof structure). The North and South Gates, the ornate Kanaedono (bathing area), wooden-carved lions, and guardian statues are all designated as the important cultural property by National Government. The 400m path to the main hall is tremendously magnificent and it is also designated as the prefectural cultural asset.
Moreover two ceremonies, 'Yakata Shinji ceremony' and 'Narukama Shinji ceremony' held in Kibitsujinja Shrine are very famous. They have been continued for over a thousand years.
In addition, the fairy tale 'Momotaro' is created after the legend Ookibitsuhiko the Great to defeat Ura dominated Kibi region by
If you want to see a fantastic shrine in Japan, please visit Kibitsujinja Shrine!!!
参考
吉備津神社ホームページ
岡山市ホームページ
岡山市観光協会ホームページ
岡山県ホームページ
デジタル大辞林
ブリタニカ国際大百科事典
ウィッキペディア
Visit Events And Landmarks Near Kibitsujinja Shrine
Landmarks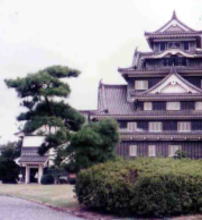 Okayama Castle is the symbole of the city.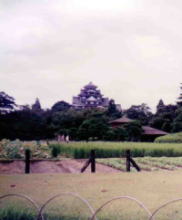 One of the most beautiful garden .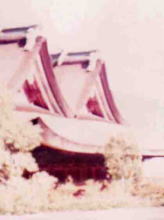 ---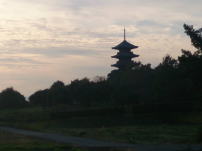 The five story pagoda and wide site is exciting!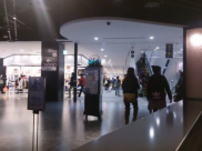 AEON Mall in Okayama
The biggest shopping center in west Japan.
---
Visit A Dental Office Near Kibitsujinaja Shrine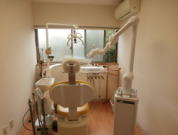 ---