The Korakuen Garden / The Short Summary Of The Korakuen
The Korakuen Garden is designated as the National Scenic Beauty, and it is also counted as one of the three beautiful gardens of Japan. It is the typical garden to know the Genroku style in Edo period.
The Korakuen Garden was built in the holm accross the Asahigawa river from
the Okayamajo Castle
and it was constructed by Tsunamasa Ikeda, the daimyo (the feudal lord) dominated Okayama, from 1687 to 1700. The Korakuen Garden was the circuit style garden and borrowed landscape the mountains around it and the danjon itself as a seen on back, and the Enyotei, the guesethouse of the Okayamajo Castle, was set the center of the garden, so the lords treated his important guest with his warm hospitality. First, it was named Gosaien (the vegitable garden) and Gosaienzuka (the vegetable garden on the mound). In 1695, it was called 'the back yard' since it was behind the Okayamajo Castle. In Febraury 7th of 1871, Akimasa Ikeda, a descendant of Ikeda Clan and the prefectural governor of Okayama prefecture at that time, opened the garden to public. Then he named the garden 'Korakuen' (enjoy lately), it is from the Chinese classics. It is based on Confucian philosophy, it tells that the lord should worry before people and enjoy after people.
In the opening of the garden, it had much farmland in the garden as the lord loved it, but in 1771, the garden is covered with Japanese lawn grass since the Ikeda clan faced to financial difficulty.
Actually the lord often visited the garden to rest, anyone seldom visited there. Althugh the Korakuen Garden was built to treat important guests for the clan, it was not used to welcome those who came from other provinces because the Edo Shogunate watched the lords themselves and their life and activities vigilantly. The lords treated all the guest in their castle. Late Edo period, the power of the Shogunate declined, it started to be used as the guesthouse to treat the important guests. Moreover, it was sometimes opened to the people under the clan.
In the Korakuen Garden, sometimes you could see some cranes, so cranes have been fed since Edo period. When Tsunamasa Ikeda found crane flying to in front of Enyotei, he was pleased and wrote a poem how lucky it was. And some records were written when cranes flew to, bore eggs and so on. Now cranes are released in the garden every New Year's Day.
Visit the Korakuen Garden and you would get much satisfaction!
参考
岡山市ホームページ
岡山市観光協会ホームページ
岡山県ホームページ
デジタル大辞林
ブリタニカ国際大百科事典
ウィッキペディア
Visit Events And Landmarks Near The Korakuen Garden
Landmarks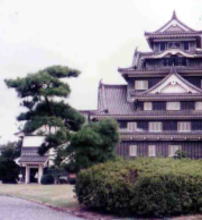 Okayama Castle is the symbole of the city.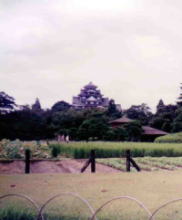 One of the most beautiful garden .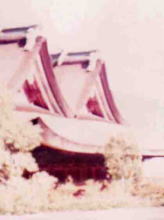 ---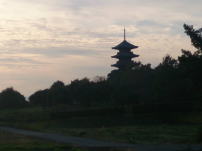 The five story pagoda and wide site is exciting!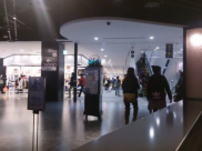 AEON Mall in Okayama
The biggest shopping center in west Japan.
---
Visit A Dental Office Near The Korakuen Garden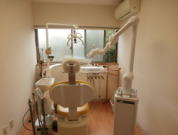 ---